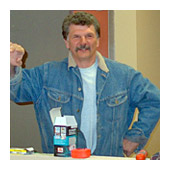 "Overwhelming" is how Al Sayn describes the feedback he has received from the community of Stony Rapids on the opening of his new restaurant and 12 room hotel, Al's Place. "The feedback has been fantastic," said Al. "This facility provides a new level of amenities and service for local people and those traveling further north. It has been busy since Day One." Al recognized the need for a full-service hotel and restaurant in the small community years ago when he worked with TransWest and Athabasca Airlines. But until 1996 when Stony Rapids finally received water and sewer service, such a project was prohibitive. As basic infrastructure came to the community Al began to research his idea further. He consulted with local residents, neighboring communities, the Black Lake First Nations and travelers. All supported his concept for a high quality facility.
Al invested his own time and funds into the project but soon needed additional financing. "NEFI has been extremely helpful and supportive. Staff have gone the extra 50 miles to help make this project a success at each step. I would recommend NEFI to anyone," said Al.
Building the hotel and restaurant was a challenge: limited winter access and no local supply of materials made small setbacks much larger. Al credits the commitment of local employees, contracting and freight partners in making the dream a reality: "Everyone did whatever it took to make it work."
Al's 18 hour days over the past year have paid off. Now employing four full-time and six part-time local individuals, the project has had a huge impact on the local and neighboring communities. Al's Place has quickly become a local landmark and Al believes that it will help attract other businesses to the community as well. He is already thinking about expansion.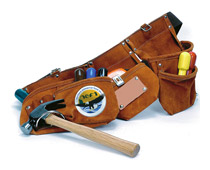 "NEFI believed in this project as much as I did. I really appreciated their confidence in financing it and all their help in making sure it would be a success," said Al.